DDS
Dr. Sindelar graduated with highest honors from the University of Missouri-Kansas City School of Dentistry, where he earned a Doctorate of Dental Sciences. He also has a Bachelor of Science degree from the University of Missouri-Columbia.
Dr. Sindelar is a member of the American Academy of Cosmetic Dentistry, the American Dental Association, the Academy of General Dentistry, the Missouri Dental Association and Omicron Kappa Upsilon, an honorary dental society. He's also a member of the American Academy of Sleep Dentistry and regularly participates in continuing education on sleep dentistry. Dr. Sindelar is also a member of the Spear Study Club, an international educational organization for restorative and cosmetic dentists.
Dr. Sindelar believes that strong relationships are fundamental to excellent patient care, and this includes relationships with specialists as well as patients themselves. He works with many of the top specialists in the area, and prides himself on bringing the right team of professionals together to deliver the best experience and results possible.
He strives to provide top-notch service in all aspects of dental care, taking a particular interest in cosmetic dentistry. Dr. Sindelar loves creating gorgeous smiles and helping patients look and feel their best.
Dr. Sindelar grew up in the Oakville area and currently resides in Sunset Hills with his wife, Janna, an elementary school teacher, and their children, Jackson (11), Addison (9), and Emily (6). He enjoys supporting local charities, community sports teams, and the Make A Wish Foundation. Before becoming a dentist, Dr. Sindelar had a career of sorts in patient care. As a high school student, he dressed up as Percy the Mercy Bear to entertain children at St. John's Hospital.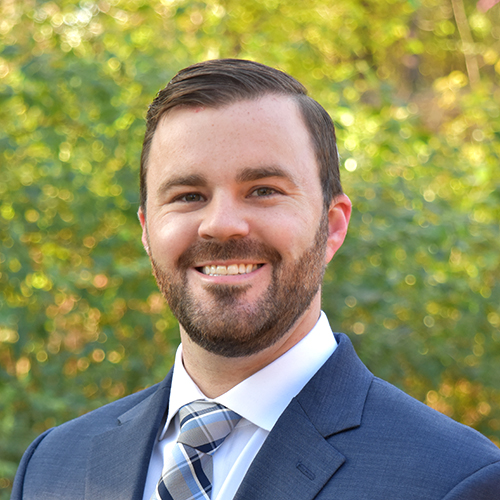 DDS
Dr. Guilfoy earned a Doctorate in Dental Surgery from the University of Missouri-Kansas City School of Dentistry. He also holds a Bachelor of Science in Exercise Science from Creighton University in Omaha, Nebraska.
Growing up the oldest of three boys in Webster Groves, Dr. Guilfoy drew upon his love of art and science and the inspiration provided by his pediatric dentist, Dr. Gerald Albrecht when deciding to pursue a career in dentistry. Dr. Guilfoy made frequent visits to his pediatric dentist and always had a pleasant experience. He strives to provide this same pleasant experience to each of his patients.
Dr. Guilfoy has been a partner with Dr. Sindelar at Oakville Dental Care since 2014, and loves the ability to use the best technologies for patient comfort and care, including Same Day Crowns (Cerec). In addition to the local and national memberships of the American Dental Association, Dr. Guilfoy is also a member of the Spear Study Club and the International Dental Implant Association, where he is a fellow and has advanced training in dental implant placement. He is very fortunate to be practicing in Oakville, where his wife, Bri, grew up to not only to provide the highest quality of care to his patients, but also to give back and be a part of the growing Oakville community.
In his free time, Dr. Guilfoy spends his time with his wife Bri, their son, Harrison (3), and their daughter Josephine (3mo). He enjoys countless hours competing on the racquetball courts and playing with their two golden retrievers, Chief and LuLu. Dr. Guilfoy is an avid Cardinals and Blues fan, so expect to hear him yapping about the ups and downs of their seasons as the years progress.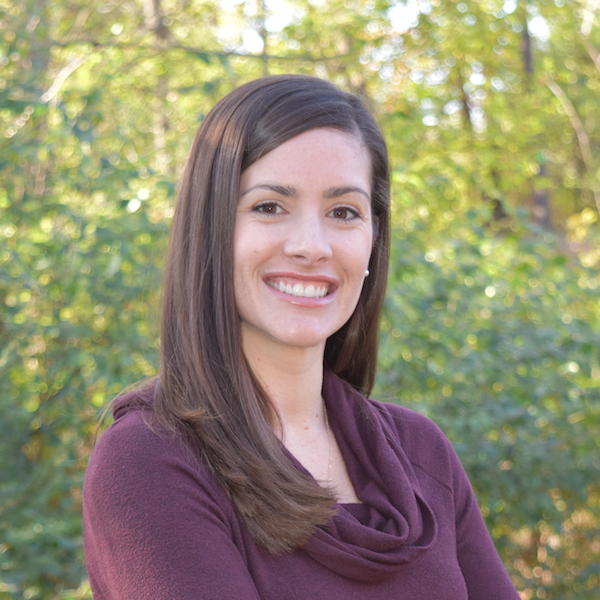 DDS
Dr. Katie Azar is a St. Louis transplant. She was born in England and lived in South Africa before her family moved to Kansas City when she was a young child. She attended The University of Kansas and is an avid Jayhawks fan, but we won't hold that against her. Katie met her husband, Joe, while attending Creighton University School of Dentistry. Upon graduation, they returned to Joe's hometown of St. Louis, where Joe is an orthodontist at Azar Orthodontics in Webster Groves. Katie hails from a family of dentists. Her love of educating and providing dental care began in high school when she first worked as a dental assistant to her father. Katie and Joe have three children, Henry (5), Olive (2), and Collins (1).