3D X Rays make imaging clear.
We strive to keep abreast of the newest innovations in dental technology in order to provide you with the safest and most effective treatment options.
Our 3D X ray technology allows us to take a CT of one tooth or your whole mouth in just a few seconds, which allows improved imaging at a very low radiation dose. We can visualize dental pain, infections, fractures, sinus, and jaw abnormalities much easier with this technology, which means a better and quicker understanding of any pain or concerns you may have.
So much more than simple X rays, 3D CT technology takes dental imaging to the next level. With a clear view of the facial nerves and bone structures, we can customize your procedures, such as Implants, to protect your delicate nerve endings, thus minimizing pain and healing.
And for those with small mouths or anatomy that are difficult to radiograph, we can use this technology for improved comfort for you!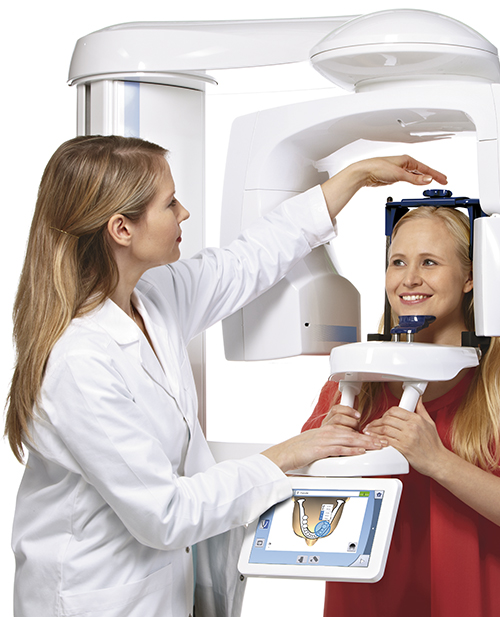 The Smile Advantage Plan
The Smile Advantage Plan is a membership-based dental savings plan that provides the quality care you deserve at a price you can afford. Members pay an annual fee to receive regular exams, cleanings and X-rays along with access to significantly reduced rates on all other restorative and cosmetic dental procedures performed in our office. Plus, the plan offers many benefits including no annual caps, no limits, and no waiting periods. This provides for quick access to the care you need!
$349/yr
A more affordable alternative to traditional dental insurance, the adult plan includes all the preventative services below and discounts on all other dental treatments such as necessary treatments, cosmetic dentistry, and specialists. See for yourself—compare our copays, monthly/annual premiums, and coverage limits to your current plan.
$299/yr
Keep your child's regular dentist visits to stop little issues from becoming big problems. In addition to saving money on your child's dentistry, Smile Advantage Plan allows the dentist to recommend what your child really needs and not just what your insurance will pay for.
$649/yr
Traditional perio plans typically only includes 2 visits, we offer up to 4 Periodontal maintenance cleanings, 2 Exams & necessary x-rays.