New or potential new patient?
If you're new to Oakville Dental Care, or are seeking general, cosmetic, or restorative dental care, you've come to the right place. With our comfortable setting, "gentle touch" dentistry, and expert staff, we go out of our way to ensure that you feel special. Our goal is to make you feel comfortable visiting our practice while providing you with the best care possible.
After your checkup is complete, the doctor will meet with you to discuss what we find, answer your questions, and work with you to create a personalized treatment plan. We'll also use information from your exam to determine which type of cleaning is best for you, and schedule it and any follow-up care you may need.
During your visit, we can provide pillows, blankets, warm towels, sunglasses, and headphones so you can listen to music or watch TV. If you need a little extra relaxation, we also offer free nitrous oxide to calm your nerves during your treatment.
To save time, we encourage you to fill out all required patient forms in advance. You may download them here. Simply print them out and bring the completed forms to your appointment.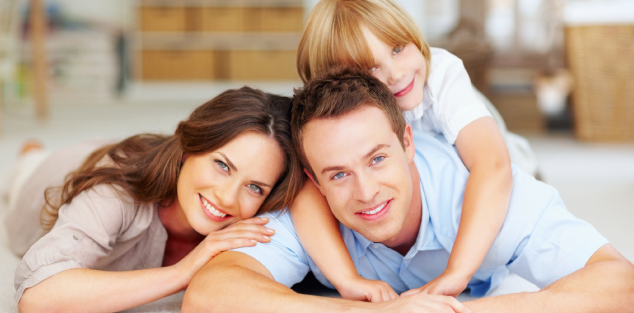 The Smile Advantage Plan
The Smile Advantage Plan is a membership-based dental savings plan that provides the quality care you deserve at a price you can afford. Members pay an annual fee to receive regular exams, cleanings and X-rays along with access to significantly reduced rates on all other restorative and cosmetic dental procedures performed in our office. Plus, the plan offers many benefits including no annual caps, no limits, and no waiting periods. This provides for quick access to the care you need!
$349/yr
A more affordable alternative to traditional dental insurance, the adult plan includes all the preventative services below and discounts on all other dental treatments such as necessary treatments, cosmetic dentistry, and specialists. See for yourself—compare our copays, monthly/annual premiums, and coverage limits to your current plan.
$299/yr
Keep your child's regular dentist visits to stop little issues from becoming big problems. In addition to saving money on your child's dentistry, Smile Advantage Plan allows the dentist to recommend what your child really needs and not just what your insurance will pay for.
$649/yr
Traditional perio plans typically only includes 2 visits, we offer up to 4 Periodontal maintenance cleanings, 2 Exams & necessary x-rays.