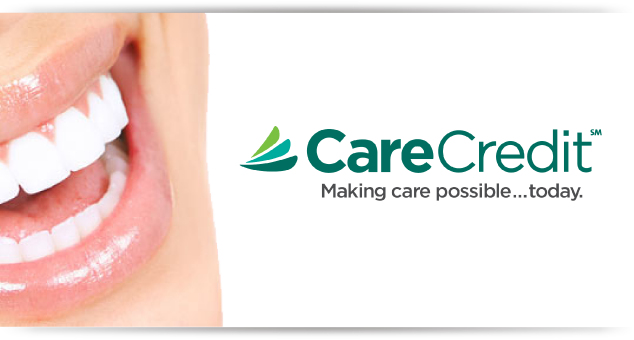 insurance and financing
Oakville Dental Care accepts all major insurance plans, and we'll gladly process your claim. Be sure to bring your insurance card and other necessary information with you to your first visit. In some cases, your regular health insurance plan may cover all or part of the costs.
Please note that insurance policies generally only cover a portion of the total treatment cost. Unless other arrangements have been made, we ask that you pay your portion of the bill at the time of treatment. It is your responsibility to pay any remaining balance not covered by your insurance company.
We accept cash, personal checks, debit cards, and payment by Visa, MasterCard and Discover.
If you do not have insurance, or are interested in procedures that your plan does not cover, we offer affordable CareCredit® financing. CareCredit lets you finance 100 percent of dental fees for you and your family, with no upfront costs, annual fees or prepayment penalties. Our CareCredit policy is as follows:
Any treatment from $500 to $1000 can be financed interest free, with minimum monthly payments, for 6 months.
Any treatment of $1000 or more can be financed interest free, with minimum monthly payments, for 12 months. Payment plans of 18, 24, 36 or 48 months can also be arranged for treatments over $1000, but interest will apply.
CareCredit can be used in our office for patients with out of pocket expenses totaling $1000 or more.
You may apply for a CareCredit card online, or ask our staff for an application.