welcome to our practice
At Oakville Dental Care, we're here to help you maintain a healthy, strong, and sparkling smile. Our experienced doctors provide a full range of general, cosmetic, and restorative dental procedures in a family-friendly atmosphere, designed to put everyone at ease.
Sweet Swap 2014 Is Here!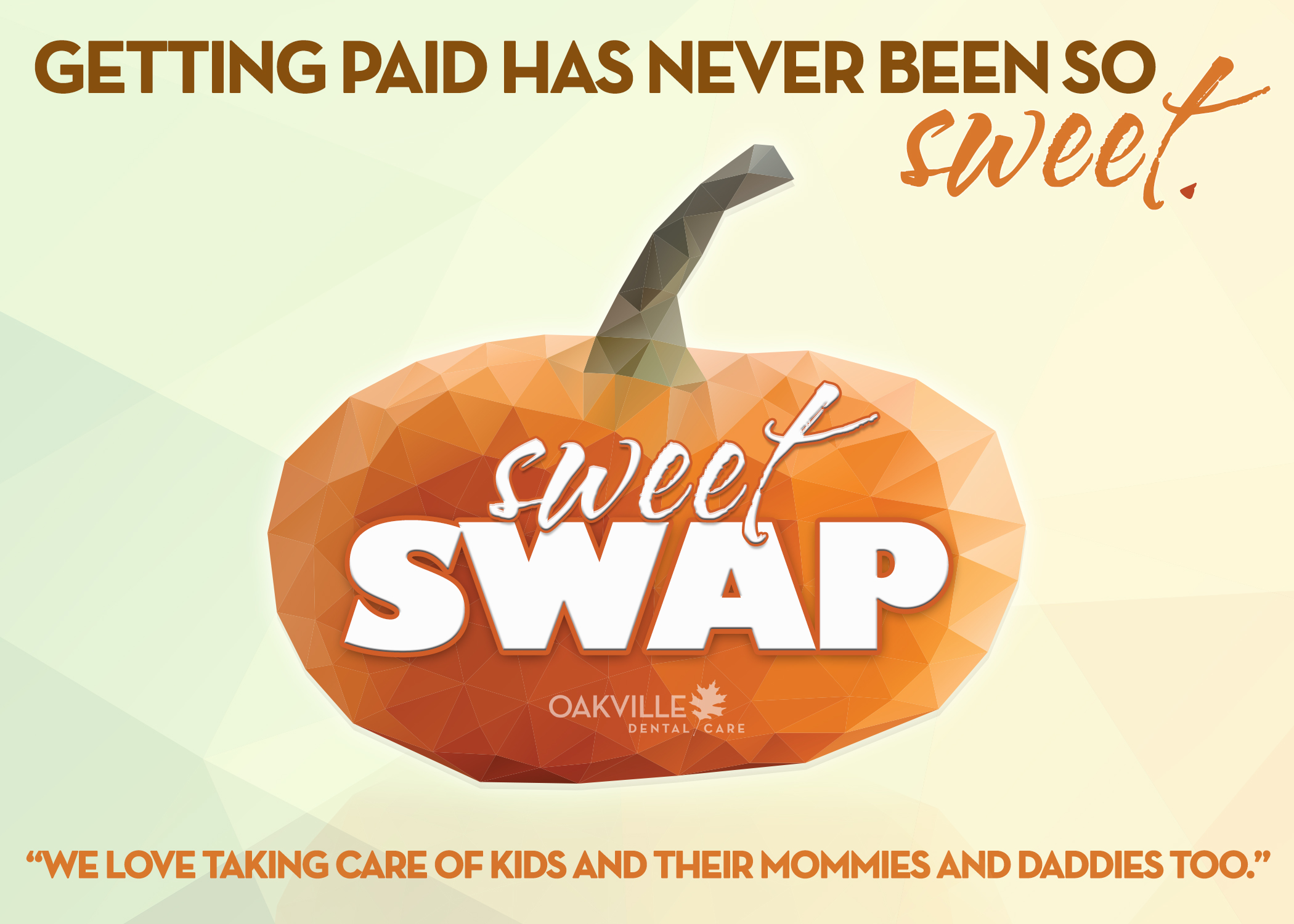 What Is The Sweet Swap?
It's a program that encourages children to trade in their halloween candy for cash to promote healthy smiles.
How Does It Work?
For each pound of candy you bring in, we will pay you $1.00. Plus one lucky child will win a $50 Toys R Us Gift Card.
When And Where Should I Bring My Candy?
Bring your candy to our office at 6076 Telegraph Road, St. Louis, MO 63129 between November 1 – 7, 2014. Your candy will be sent to the troops!
What If I Want To Eat My Candy?
Go ahead and enjoy a piece of candy, just be sure to brush and floss afterwards!

Brighter Smiles Program
Click here to learn more about our sucessful Brighter Smiles Day

Dental implants
Learn about options for replacing one or more teeth.