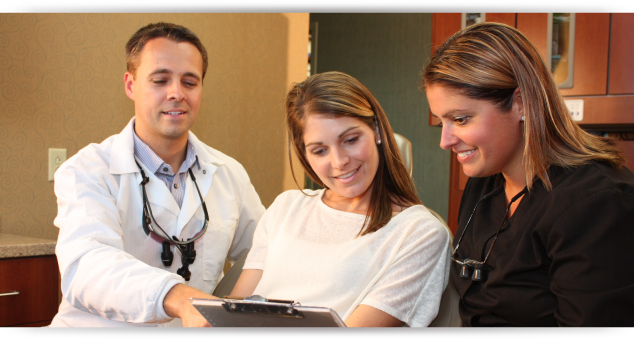 exams & checkups
Regular exams are important, not only for the health of your teeth, but your whole body. If you are a new patient, we require that you complete a comprehensive exam before beginning treatment.
The exam starts with a thorough examination of your head, neck, and jaw, followed by an oral cancer screening. We'll also check your blood pressure and assess your medical history, which includes previous and current health conditions and any medications you take.
We'll take a set of digital x-rays, which help us identify hidden bone structures, tiny cavities, bone loss, and other issues. Besides being more precise, digital x-rays expose you to dramatically less radiation than traditional film-x-rays.
Afterwards, we'll review the x-rays, exam results, and health assessment, and make recommendations for follow-up care. Depending on your situation, a professional cleaning or treatments such as sealants and fluoride varnishes may be performed at your visit. We will also ask you about any fears or concerns you may have.
If you're interested in cosmetic or restorative procedures, we'll discuss your goals and options for getting your dream smile within your time frame and budget.
Because it's so thorough, we usually tell patients to allow at least an hour and a half for the initial appointment and new patient consultation.