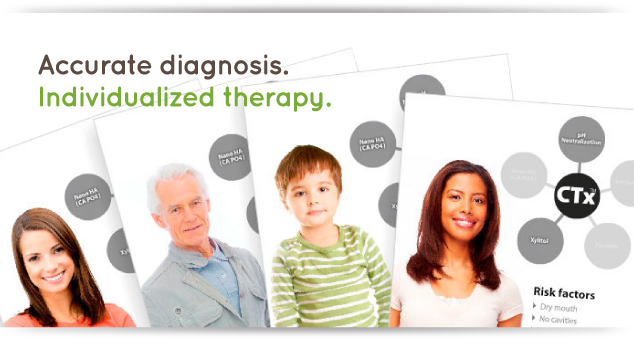 a new way to prevent cavities before they happen
Almost everyone knows what dental cavities are – holes in the teeth caused by tooth decay. But what causes tooth decay? Oral bacteria. When it's allowed to build up on the teeth, bacteria produces acids that eat away at tooth enamel.
There are many different types of oral bacteria, and not all of them cause tooth decay. The CariFree test helps us identify how much of the decay-producing bacteria you have in your mouth.
The CariFree test, which we provide free as a courtesy to our patients, involves a quick and painless swab of your tooth surface. Similar to a saliva sample, this specimen can be tested to determine the level of decay-causing bacteria on your teeth. CariFree can tell us whether you're at low, moderate, or high risk of developing future cavities based on what types of bacteria are present.
If you're in a high-risk group, we can prescribe a series of mouth rinses that can reduce or neutralize your levels of acid-producing bacteria, helping you avoid tooth decay and future cavities. This system of risk assessment and preventive maintenance can drastically reduce the number of cavities patients will get over the course of a lifetime.
Because oral bacteria levels can change, it's best to have a CariFree screening at least every 6 months. As we mentioned, we perform this service free of charge to our adult and pediatric patients as part of their regular dental checkup.